Masonry Contractors Atlantic Beach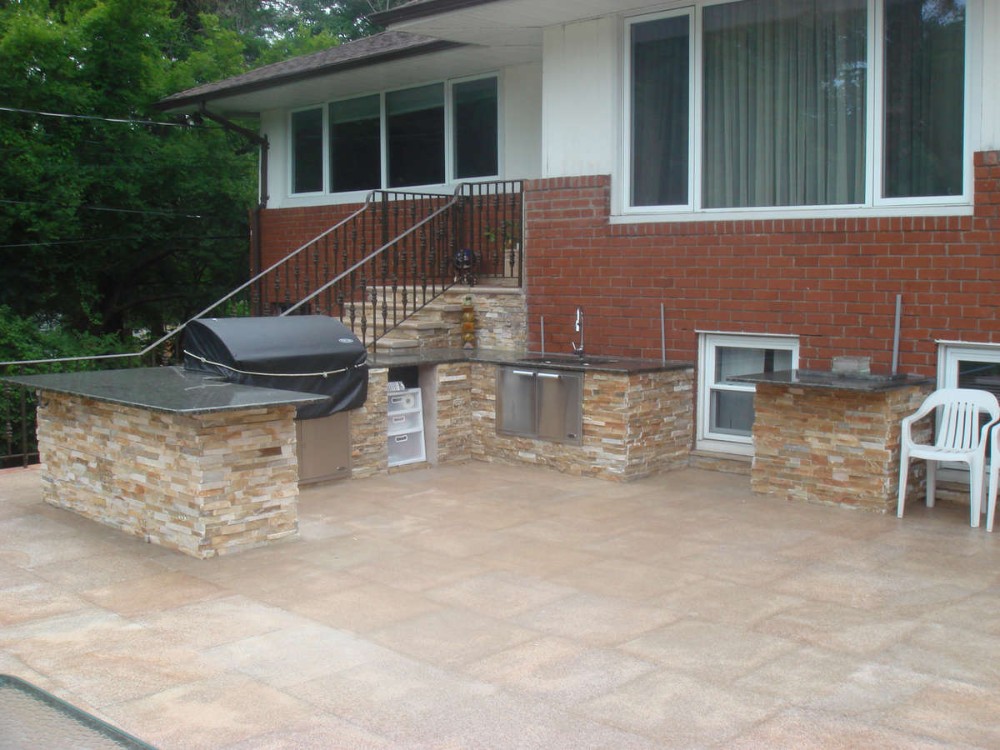 Paccione and Sons has a fantastic team of expert designers and masonry contractors that work together designing and building out beautiful hardscapes, stoops, firepits, and outdoor kitchens. These projects are built to withstand decades of use by you and your family and friends. Let Paccione and Sons build out the hardscape or outdoor kitchen of your dreams for your Atlantic Beach home. We have years of masonry experience working in the Atlantic Beach area, and we will use every lesson we have learned throughout those years to ensure that your project is built to impress, and last.
A new stoop or patio is the perfect way to provide a stunning entrance to your Atlantic Beach home, or a relaxing area to entertain your family and guests. Our masons can transform your existing homes stoop or patio, or even create a brand new one from nothing that is sure to provide you new areas to enjoy in your yard and garden.
Contact Paccione & Sons Landscape Designers and Masonry Contractors for Atlantic Beach
Masonry Construction Atlantic Beach
Hardscapes is a completely different take on a traditional yard. If you value space to keep a grill or outdoor kitchen, or an expanded area to have a seating area more than a yard with grass and flowers, a hardscape may be the best way to achieve that. The expert masons at Paccione and Sons will work with you to find out what is most important and aesthetically pleasing to you and use your input to design and build a hardscape that you can use to entertain your guests or use to relax for decades to come.
For some, a simple grill is not enough to satisfy their needs when it comes time for some backyard grilling. An outdoor kitchen is the perfect way to step up your backyard cooking and Paccione and Sons are your best option to build you the best outdoor kitchen in the Atlantic Beach area.
Let the expert masons at Paccione and Sons build a hardscape or outdoor kitchen that is sure to impress both you and you guests!
View some of our Atlantic Beach masonry work